(517) 316-1550   
Mission Statement
 
Adventist education prepares students for a useful and joy-filled life, fostering friendship with God, whole-person development, Bible-based values, and selfless service in accordance with the Seventh-day Adventist mission to the world.
     
Michigan K-10 schools have fulfilled the requirements, provisions, and standards prescribed by the North American Division of Seventh-day Adventist and by the National Council for Private School Accreditation. 

Michigan Conference Education Facebook Page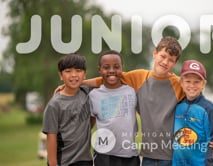 Diane Barlow has had a variety of experiences throughout her career as an educator. She has served as a home school parent, school secretary treasurer, gymnastics coach, teacher, principal, Associate Superintendent of Schools, and most recently as  Superintendent of Schools for the Michigan Conference. Diane believes that she is called by the Lord to serve and share the love of Jesus with educators, school boards, students, and their families. Diane and her husband Marc have three adult children and two grandchildren. Diane enjoys spending time with her family, walking, biking, and being out in God's second book - nature.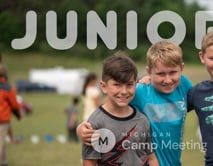 Jeremy Hall is a commissioned and NAD certified teacher serving as associate superintendent in the Education Department of the Michigan Conference. Born and raised in Michigan, he attended Adelphian Junior Academy (AJA), Great Lakes Adventist Academy (GLAA), and Andrews University, where he completed a Bachelors degree in psychology and a Masters degree in community counseling. Jeremy and his wife Donna joined the staff at Great Lakes Adventist Academy in 2000 where they served in the boys' dormitory. He  served as GLAA's campus chaplain and Bible teacher. Before coming to the Education Department he served as principal of Indiana Academy. The Halls have four children. It is Jeremy's desire to do everything possible to support the principals and teachers as they minister to young people. He believes that never before in earth's history has the mission of Adventist education been so important.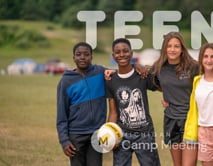 Sally Smith serves as  Associate Superintendent of Schools. She previously served as a principal and teacher at the Ann Arbor Adventist Elementary School and also at Mount Pleasant SDA Elementary, Hastings SDA Elementary, and at Oakwood Academy. Sally also serves on the North American Division's REACH Committee. She has a Master's degree in Curriculum and Instruction from Andrews University. She and her husband Lloyd have three children and five grandchildren, and the Michigan Conference is blessed to have her as part of the team.