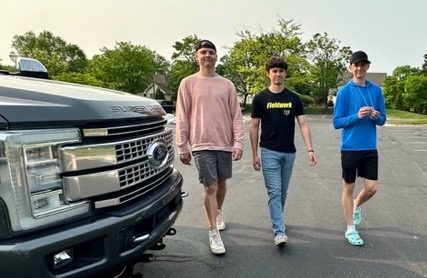 Dear Michigan Family:
Due to the multiple disasters taking place around the country, the North American Division ACS/Disaster Response office is overwhelmed responding to Hurricanes Florence and Michael, the California Wildfires, the shooting incidents, and the aftermath of the typhoon in Guam. Michael alone has forced them to open three warehouses. The area has been devastated and little has changed since the Hurricane swept through. Nobody was expecting such a large scale of destruction.   
Initially they utilized local help in managing the warehouses. They have now called upon the Michigan Conference ACS-DR team to help manage the Tallahassee Florida warehouse knowing that our volunteers are well-trained and experienced.  
The travel and related costs are approximately $1,200 per volunteer. We are currently planning to send 15 volunteers over six weeks. Travel costs for deployment are generally not budgeted, and we typically request donations to cover deployment expenses as the need arises.
We are attempting to raise $20,000 to cover travel expenses for our volunteers by God's grace. We appreciate any help you and your church community can give for this important ministry.
Please get the word out to church members as we seek to help those in dire need in places across North America. 
---
If you have questions or need more info contact Diana Bruch at: dbruch@misda.org. 
---
Make donations payable to: 
Michigan Conference of SDA (Memo: Hurricane Relief)
Send to: 5801 W Michigan Av, Lansing MI 48917