Reformation Youth Tour
---
Judy Klein | Communications | May 4, 2022 
---
A small group of Michigan youth, led by Chad Bernard, Youth director for the Michigan Conference, traveled to Europe for a Reformation Tour, March 20-27, 2022...

Oakwood Read-a-thon: Fifth Grader Spearheads Fundraiser after Water Main Bursts 
---
Teressa O'Donnell | Oakwood, MI | May 3, 2022
---
Seventeen of the 29 students in Kindergarten through 8th grade chose to participate in the read-a-thon...

How to Win Souls in your Living Room
---
Judy Klein | Communications | May 1, 2022
---
Small groups are an evangelism opportunity that doesn't require a campaign...

Sharing Hope in Bolivia
---
Seth Roberts | Associate Literature Ministries Director | May 1, 2022 
---
I was in the middle of South America, accompanying a student literature evangelist (LE) who didn't speak English, and being transported from street to street by a driver who I could only communicate directions to using hand signals. ..

A Dusty Saxophone and Adventist Education 
---
Jeremy Hall | Education Superintendent | May 1, 2022 
---
I have, to a degree, taken for granted the beautiful truths we hold as Seventh-day Adventists...

A New Idea Sparks Change 
---
Judy Klein | Communication | April 1, 2022
---

Unconditional Love
---
Jim Micheff | President | April 1, 2022
---

Pastors' Reflection on Recent Ministerial Retreat 
---
Diaz and Morgan | Pastors, MI Conf. | April 1, 2022 
---

Man Camp: Fighting like Jesus
---
Braden Kunkel  | Cadillac SDA Church 
---
Experience Man Camp through the eyes of an eleven year old attendee!
Temperance Reimagined 
---
Raymond Waller | Elder, Vassar SDA | March 1, 2022 
---
Adventists may be the only large Christian group well positioned to speak on the inherent dangers of [alcohol and marijuana]. 

Thirty Two Years of Trial & How It Finally Ended
---
Judy Klein | March 1, 2022
---
Poole went to trial believing he would walk away a free man. Instead, on June 6, 1989, he was sentenced to life in prison for a crime he didn't commit. 

Knowing the Time 
---
Justin Ringstaff | March 1, 2022
---
Knowing the time can be the difference between eternal life and eternal loss. 

Winning the Battle Against Doubt 
---
Joel Nephew | February 1, 2022
---
After the game, a sportswriter asked, "What if you missed? What if you failed?"... "You know," he said, "I never thought of that."

Harbor of Hope: How One Church Lived Up to Their Name 
---
Judy Klein | February 1, 2022
---
Every time the colporteurs identified themselves as Adventists, people lit up with recognition, "because they knew where the church was." Would your community be able to say the same?

The Mission Field Comes to Ann Arbor
---
Karen Yang | February 1, 2022
---
The Afghani refugee families were exasperated, trying to keep their children occupied for a month or two, with nothing for little ones to do in a cramped hotel room...

Would the Community Notice Your Absence? 
---
Vickie Trombley | February 1, 2022
---
If your church disappeared today, would anyone other than the church members even notice?

The Turning Point 
---
Judy Klein | January 1, 2022
---
On September 11, 2021, Dave Fowler was baptized at the Kalamazoo church. Fowler had been involved with the church for four years, but chose to be baptized only after a series of events showed him that the church he needed to be part of was the Adventist church...

Refugee and Immigrant Ministries 
---
Judy Klein | January 1, 2022 
---
Michigan is a hub for immigrants and refugees. Dearborn is home to a large Arab population, a number of Burmese have resettled in Grand Rapids, and a cluster of Laotian refugees live in Holland. With these large people groups comes a unique opportunity: instead of going to other countries, the mission field comes to us...

The Gift
---
Jim Micheff | January 1, 2022
---
We give gifts for all kinds of occasions… birthdays, welcomes, farewells, weddings, baby showers, retirements, graduations, Christmas, and sometimes for no special occasion… just because! Of all the gifts you have personally received, is there any one gift that stands out in your memory? There is for me, but ironically, I didn't receive it or give it... 

What Do You Fear?
---
Jim Micheff | November 1, 2021
---
What do you fear? What challenges are you facing? There is one challenge that all of us share and that is the pandemic. COVID has been the source of sorrow, pain and tears. It is also surrounded by chaos, misinformation and the absence of a universally accepted source(s) for truth. . . 

Tithing & Spiritual Growth
---
Mike Bernard | September 13, 2021
---
Unfortunately, as a young and selfish person growing up, I began to shape a view that giving was a transaction where I was going to receive an equal or greater material item in return for whatever I gave to the Lord. What a great arrangement! I had nothing to lose! It was like that Christmas gift exchange where everyone else brought a better gift than you, and you were guaranteed to go home a lot happier than you came. This arrangement with God was going to be just fine as long as He kept up on His end of the bargain. . .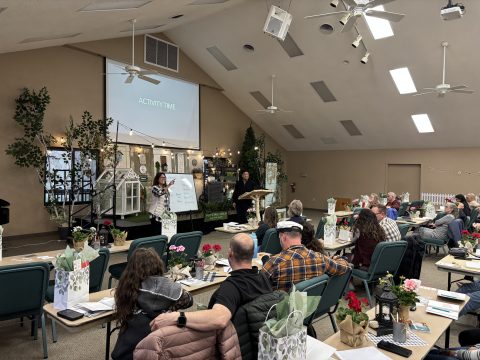 Eyes in the Dark
---
Jim Micheff | April 1, 2021
---
When my children were small, we lived in Colorado. My office was only about one mile from our house and one evening, my wife and children came to visit. I needed to finish some things, so two of the children waited to walk home with me. . . . It was dark by the time we set out. Streetlights illuminated part of the way, but there were no lights on the final stretch of road to our house.  When we walked out of the glow of the last streetlight, we realized just how dark it was.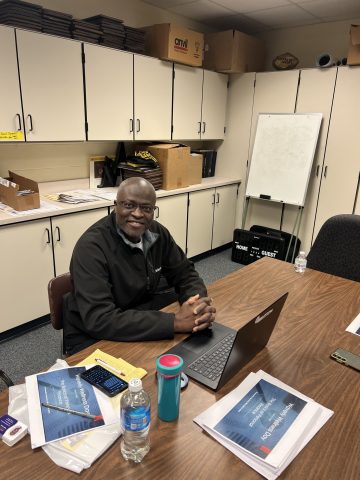 Religious Liberty: What Matters Most
---
Andy Im | February 3, 2021
---
I think we can agree that the year 2020 was unlike any we've ever experienced. COVID-19 disrupted normal life and ultimately the course of history. I remember thinking last year in March and April how surreal things had become. Adventist churches in Michigan were temporarily shuttered as churches scrambled to use online platforms and programming. ZOOM quickly became a thing in addition to increasing unemployment, bankruptcies, and widespread protests. . . 

Coming Full Circle
---
Nidia & Edward Cruz | January 26, 2021
---
For most people, 2020 has been full of heartache, loss and sadness. And, although it's been a very hard year for us also, 2020 represents transformation, hope, strength and renewal. On September 19, 2020, we not only celebrated our 11th wedding anniversary but we also decided to renew our vows and recommit our love for each other after many years of marital challenges. Most importantly, we chose that day to also give our lives to the Lord and commit our lives to Him in baptism. It was a very special day because. . . 

God's Impeccable Timing
---
Judy Klein | December 2, 2020
---
Two and a half years ago, the Petoskey Church chose to do a Bible Study Offer card mailing. As church members prepared the cards for mail, Lauri Hughes attempted to take her own life. 
Hughes was not yet part of the Petoskey church family. She had been raised Catholic, but was attending a Baptist church at the time of her attempted suicide. Hughes woke up in the hospital and, furious that she had not died, directed all of her anger and distrust towards God. . . 

Online Audiences Growing with Churches Live-streaming during COVID-19 Pandemic
---
Laurie Snyman | April 8, 2020
---
We never imagined that in March of this year, our churches would be shut down. The shelter-at-home orders due to Covid-19 have changed our lives in many ways, even our ability to attend church together. In the attempt to meet the spiritual needs of members, local leadership and pastoral couples united to create home studios where church services and other programs could be taped or live-streamed. . .

Memorial Day Stands for More
---
Nathaniel Oregon | June 3, 2019
---
As a veteran, there are three holidays that mean a lot to me—Memorial Day, Veterans Day, and Independence Day. These holidays mean more than simply going to the lake or park. They are more than having the day off and doing a cookout. They stand for something, especially to all those who have fought and died for our country. . .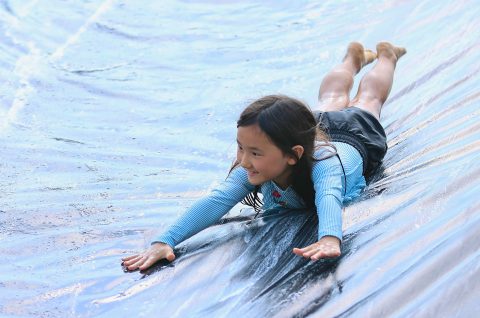 Spiritual Blind Spots
---
Andy Im | March 15, 2019
---
Every Christian is ignorant of their ignorance. Put another way, we have blind spots. The world even more so. It's possible to think you know something but not know it—to see, hear, and read truth; yet see not, hear not and perceive not (Matt. 13:13-15). There's a way that may seem right to you, but its end is death. . .

Faithful Farmer: An Interview
---
Mikelle Wile / August 10, 2018
---
It's definitely very daunting to think that I would be the camp evangelist. I really experienced so much of God's grace in this position because I don't have any background to do this. Like, my only qualification is that I've experienced the grace of God; and you know, all I can do is, day by day, say, "Here I am, do what You want with me."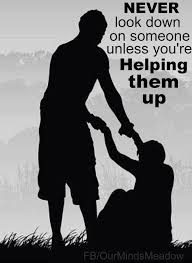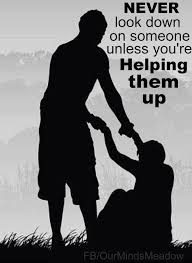 Why Camp Meeting?
---
Amalee Danielle Sandoval / May 25, 2018
---
Why should you go to Michigan camp meeting? Well, if you like lots of people; about two-thousand people attend every year. If you're like me, and don't like lots of people, don't worry; I've been there lots of times, and I haven't ever felt overwhelmed. If you love extreme camping, or even just plain old camping, this is the place to be. You never know what kind of weather you'll get at camp meeting. You may need a boat to get around, or you may use a whole bottle of sunscreen. I've seen both. . .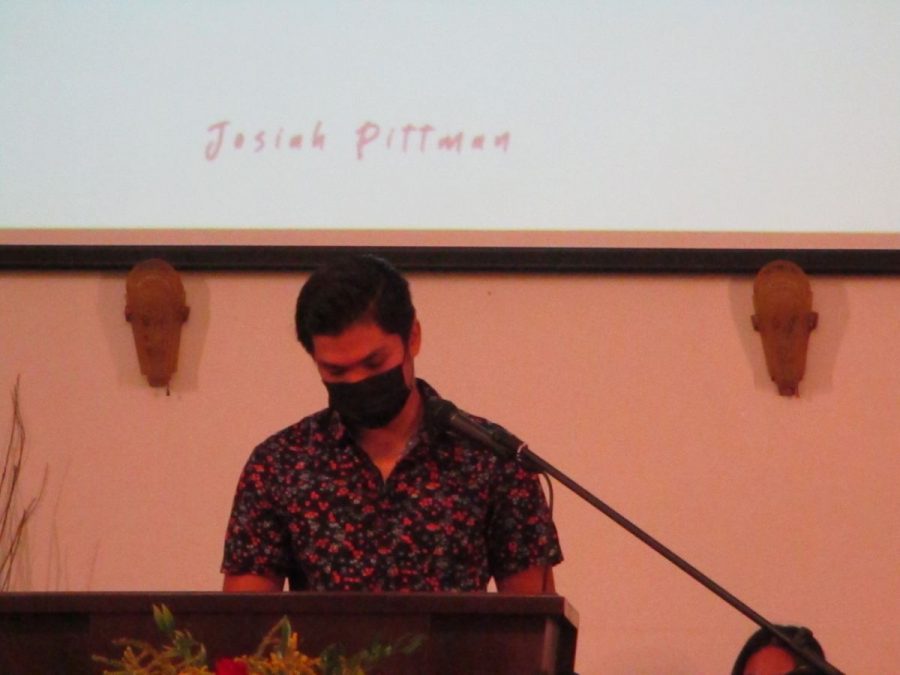 Hats Off to Women's Retreat
---
Andy Im / April 19, 2018
---
I always feel a little awkward visiting the yearly, well-attended Women's Retreat. About 700 ladies converge over three consecutive weekends in April on the beautiful grounds of Camp Au Sable. 
This year, I brought along my inquisitive three-year old daughter, Olivia. I tell her, "It's a church weekend where it's all girls." I add, "I'm there because I'm working!" 
"Oh," she says.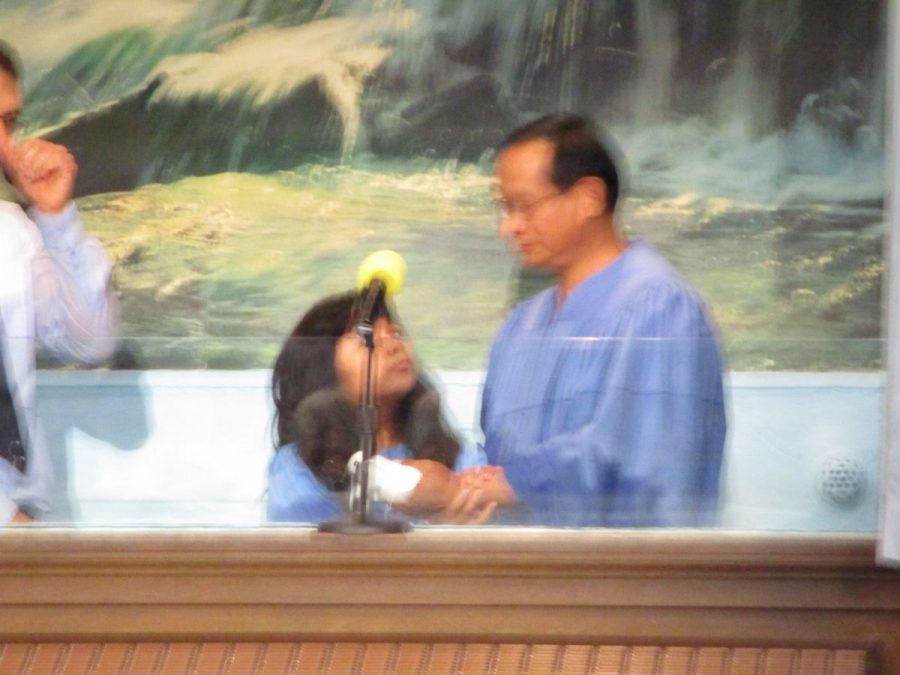 Invest in Your Marriage 
---
Altagracia Cruz / Maranatha Hispanic Church
---
"On a scale of 1 to 10, how do you grade our marriage?" That was the question my husband asked me on our return from a marriage commitment retreat at Camp Au Sable. "Nine," I quickly responded. And then the thought hit me, "Praise the Lord!" It hadn't always been like that.
We were married in the Dominican Republic in 1990. We were very young and soon after we moved to the states and found ourselves far removed from family and friends. . .
Read  More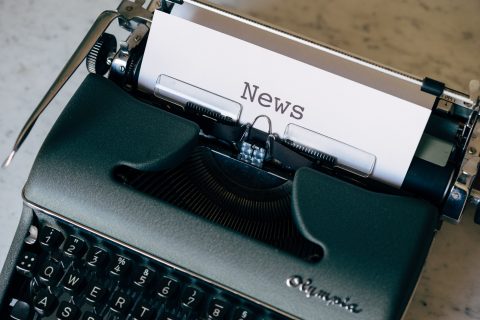 Atrocious Hermeneutics
---
Andy Im / April 2018
---
The Issue
It's been pretty bad of late. There's been growing concern over the inaccurate interpretation of Scripture by various Adventist ministers, speakers, and bloggers. This isn't to say these blunders are done with the intent to mislead or that they will lead listeners to damnation.
Nevertheless, something needs to be said because many sincere Adventists are modeling their interpretive techniques after various pundits, and this isn't a good thing. . .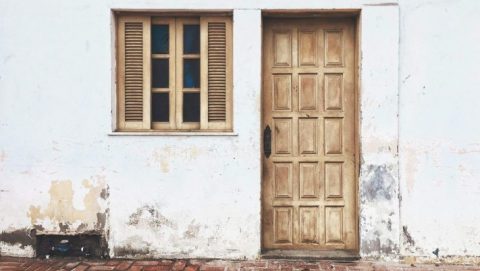 Omniscience & the Dying Conscience
---
Andy Im / March 2018
---
We've grown accustomed to knowing everything often moments after they occur. Through media outlets like Twitter and Facebook, we have in a sense become like gods, omniscient to global events. 
And because we're aware, we've also become involved—butting our noses, though friendly, into the issues of humanity whether they concern us or not. This is what technology has enabled us to do and to become. . .