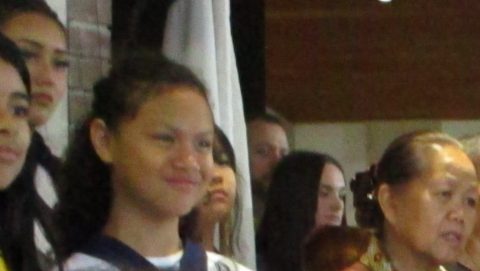 ---
Man Camp || Photos
Andy Im / February 1, 2019
---
More than 200 fathers and sons gathered at Camp Au Sable for Man Camp, otherwise known as Father-Son Retreat. Facial hair, flannel, toolbox gadgets, and a healthy dose of masculinity were on full display over the packed weekend, up from about 160 registered attendees the previous year. 
Steven Conway, pastor of the Detroit Northwest and Cherry Hill churches, delivered probing messages that hit home and challenged the male audience to live fully for Jesus and to be intentional about strengthening their relationships. In a climate where fathers and sons are too busy to spend quality time with each other, the messages were a timely reminder to never forget that relationships are built on two-way streets. 
The weekend schedule facilitated the harmonious blending and growth of the physical, mental, and spiritual faculties. Fathers and sons collectively engaged in treasure hunts and other challenges that tested whether the attendees were boys or men. One such activity challenged the participants to successfully strike campfires with only two cotton balls and several matches on a small strip of sandpaper in the blistering cold snow. Under conditions that hit minus 38 degrees Fahrenheit on Sabbath, that was quite a feat!
The treasure hunts also inspired groups of men to trek across camp in the snow, wind, and cold. Not everyone won prizes, but the true value of the activities were in spending time with each other as the groups braved bone-chilling conditions. 
The physical activities also generated intense hunger pangs, and chef Miguel did not disappoint. In typical fashion, the meals were both hearty and tasty as chef and his team managed to satisfy the grizzly appetites. 
With this year's Man Camp booked to the max, expect next year to fill up quickly, especially as word gets around that this event is one you don't want to miss. "We were truly blessed by the Holy Spirit and it was exciting to see fathers and sons growing closer to each other and God," remarked Chad Bernard, associate youth director. One father, as he was leaving camp, stated, "Praise God for Man Camp! I feel closer to my son than I ever have!"
That's an experience money simply can't buy.
---