Home 
---
Funds Needed for Disaster Relief Efforts
Due to multiple disasters taking place around the country, the North American Division ACS/Disaster Response office is overwhelmed. . . . Initially they utilized local help in managing the warehouses. They have now called upon the Michigan Conference ACS-DR team to help manage the Tallahassee Florida warehouse knowing that our volunteers are well-trained and experienced.
---
Lifestyle Matters Offering 26 Free Videos
Reach your community through the blended message. The Health Ministries Department is providing current health-message videos to reach hearts and minds! 
---
Pre-order Canned Foods for Pickup @ Camp Au Sable
Canned food products are now available for pickup at Camp Au Sable! If you're attending a MI Conference event at Camp Au Sable simply call the ABC at 800-876-9222 to pre-order your choice items today! Please note: the cut-off date for pre-orders will be one week prior to the event you're attending. 
---
The Latest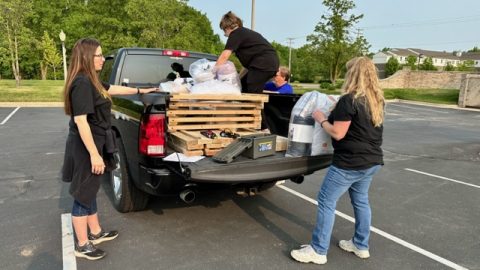 ---
Highlight
The wonders of redemption are dwelt upon altogether too lightly. We need these matters presented more fully and continuously. . . We need our own hearts to be deeply stirred with these deep and saving truths. There is danger of keeping the discourses and [our articles] like Cain's offering, Christless.
---
Did you know? 
You can sign up for our weekly e-newsletter to receive the latest news & info in Michigan & beyond. 
---