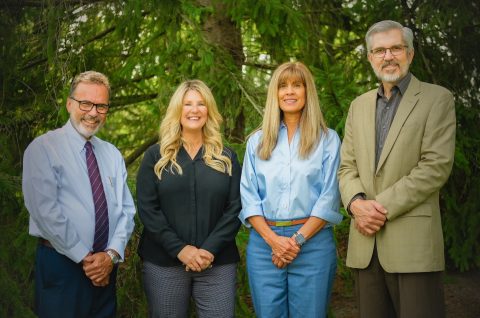 PLANNED GIVING & TRUST SERVICES 
The Earth is the Lord's, and all its fullness, the world and those who dwell within.
Psalm 24:1
The Michigan Conference Trust Services Dept. provides comprehensive estate planning assistance for Michigan Conference members and their families.  Our confidential service includes the preparation of Wills, Living Trusts, Charitable Trusts, Gift Annuities, Powers of Attorney for Finance, and Powers of Attorney for Healthcare.  For most documents, this service is provided at no cost to you.  There are no bequest requirements for the preparation of most Wills, Powers of Attorney, or Living Wills.

To ensure that you receive quality service, the General Conference has established a certification and accreditation program with standards and policies that govern the operation of all Adventist Trust Services departments.  All Trust Services personnel must pass a college-level estate planning course in order to become certified by the General Conference, and all legal documents--Wills, Trusts, etc. must be prepared by an estate planning attorney.  

To ensure adherence to these requirements, the General Conference Auditing Service (GCAS) periodically reviews the operation and files of all Trust Services departments.  Only those programs that meet these high standards are awarded GC accreditation.  The Michigan Conference has been accredited by the General Conference since its inception and been continually awarded Level "A" accreditation, the highest rating.
THE IMPORTANCE OF CHRISTIAN ESTATE PLANNING
A Christian Estate Plan can serve several important purposes:  
     1) Insure that your wishes, not the State or others, determine the distribution of your assets  
     2) Lessen the burden on your family by simplifying their responsibilities when you are gone  
     3) Name a guardian and establish a financial plan for the care of minor or special needs children

The heart of a Christian Estate Plan is a Last Will & Testament or a Living Revocable Trust, either of which may be used to distribute your assets when you are laid to rest.  Whether a Will or a Trust will best meet your needs and desires generally depends on the value and type of asset you own, how those assets are titled, and you and your family's present and long-term needs and desires.      
     
To protect you and your family should you ever become incapacitated, it is also beneficial to have a Durable Power of Attorney for Finance to authorize someone to conduct your business, and a Power of Attorney for Healthcare to authorize someone to consult with your physician and make medical decisions for you, should you need it.  These documents can also be requested in conjunction with your Will or Trust. 

Whatever your desires or the needs of your family, a Christian Estate Plan will provide peace of mind and serve as a witness of your gratitude to God for His blessings, and your faith in Jesus Christ as your Lord and Savior.  
GETTING READY TO PREPARE YOUR ESTATE PLAN
To ensure that your estate plan meets your needs and desires, prior to the preparation of any documents you will want to gather some personal information and make several important decisions. The Family Information Form on our website will also assist you in gathering this information and assist us with your plan, should you wish to use our services. 

Follow these simple steps:     
     1)  Make a list of your assets--accounts, real property, etc--their current value and how titled.   
     2)  Make a list of family, friends, and organizations you wish to receive shares of your estate 
     3)  Select a person to follow the instructions in your Will (Executor) or Trust (Trustee).
     4)  Select a person to manage your affairs and finances if you become incapacitated (POA).
         
If you have minor or "special needs" children you will also want to:     
     5)  Select a person to raise your children (Guardian) 
     6)  Select a person to manage your children's inheritance (Trustee)  
          (Note: Your children's Guardian & Trustee may be the same person.  You'll want to select an alternate for each nominee--Executor, Trustee, POA, Guardian.) 
With this information in hand you are ready to consult with an estate planning attorney, or our Certified Trust Officers.  If you have any questions or wish to make an appointment with a Trust Officer, please call 517-316-1520, or e-mail us at PGTS@misda.org.  We look forward to serving you.
The prophet Isaiah warned Hezekiah, "Thus saith the Lord, Set thine house in order . . ."  As stewards of God's creation, every Christian is to be prepared for the day when God's gifts and responsibilities will be passed on to others.  To this end, a Christian Estate Plan is the final step in total Christian stewardship.  Please let us know how we can help. 
Meet the Staff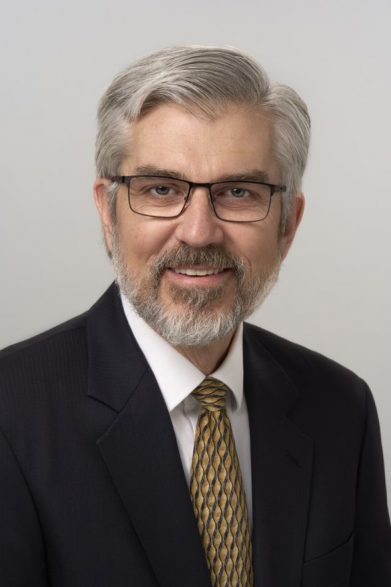 Director, Joel Nephew. A fifth-generation Adventist and Michigander by birth, Elder Joel Nephew began denominational work in 1988 as a Literature Evangelist. He began pastoring in the New York Conference in 1992, where he was later ordained to the gospel ministry.  He currently serves the Lord as Director of Planned Giving & Trust Services and Stewardship, and Association Properties Manager. He and his wife Corina have two adult sons, Justin and Alex, and two beautiful daughters-in-law, Rachel and Rebekah, respectively. In his leisure time, Joel enjoys spending time with family, cutting wood, beekeeping, and short-term building projects, but his all-time passion is for enlarging the kingdom of God.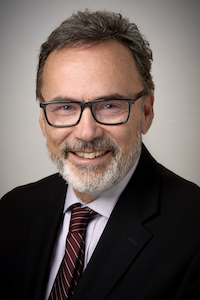 Gene Hall is the Associate Director for Planned Giving and Trust Services. He was born in Owosso, Michigan and is married to Ciliciana. Together they have three children and eight grand-children. Gene began working full time as a Literature Evangelist in June 1976 and continued in that field for 21 years. In February 1996 he was called to pastoral ministry in Indiana. Then in May 2000, he came back to Michigan and served the Jackson/Bunkerhill churches for nine years and the Holland Church for five years, before joining the Trust Services department at the Michigan Conference.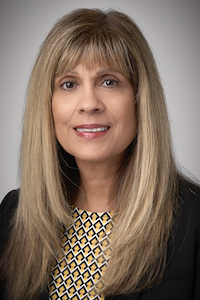 Mona Hickman serves as Assistant Director of Planned Giving & Trust Services and Association Properties.  Before joining the Michigan Conference in 2004, Mona worked for a Bank in Flint, MI, in Human Resources as a Recruiter and Benefits Counselor and the Trust Department in various capacities. She is married to Brook and enjoys health & fitness.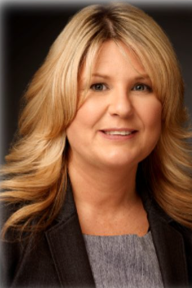 ---
Kasey McFarland is the administrative assistant and a certified trust officer for Planned Giving and Trust Services. Before coming to the Trust Services department, Kasey spent 11 years as the secretary for Women's Ministries and before that worked as the Marketing Director for Natalie DeLeo at Mortgage Resource Plus in Birmingham, MI for 6 years. Kasey and Bill have been married for 30 years, they have two adult children, Jake and Kaleb, enjoy spending time with their family, gardening, outdoor adventures and many other hobbies.