Treasury Staff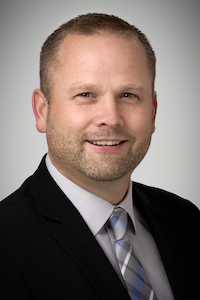 Michael Bernard is treasurer of the Michigan Conference of Seventh-day Adventists. Michael grew up in Flint, Michigan, attending Adventist schools and eventually graduating from Great Lakes Adventist Academy. He attended Andrews University for two years and graduated from Southern Adventist University with his accounting degree in 1999. He began as a staff accountant with Arby's right out of college. He has served as the director of accounting in the cooperate offices of Mrs. Winner's and Arby's regional office in Indianapolis, IN. He entered denominational service in 2008 as Boys Dean and Bible Teacher at Indiana Academy in Cicero, Indiana. Before returning to Michigan, he served eight years as Vice Principal and Registrar at Weimar Academy, five of those as Chief Financial Officer of Weimar Institute in Weimar, California. He has also served as a church and church school treasurer. Michael and his wife Cheryl have three boys–Aaron, Benjamin and Isaac. He is passionate about mission work, health ministry and spending time with family. He has enjoyed serving with family on mission trips to India, Africa, Belize, Peru, and the Philippines, as well as locations all across the United States. He feels privileged to serve God and His church as treasurer of this conference.
Tom Owiti has been the Undertreasurer for the Michigan Conference and Treasurer for the Michigan Conference Association of Seventh-day Adventists since August 2017. Tom is blessed with four children, Ryan, Melisa, Enoch, and Malachi, and is married to his beloved wife, Melissa Hall-Owiti. 
He received his bachelor's degree, in Accounting in Kenya and an MBA in Finance, from Western Michigan University (WMU). 
Before his employment at the Michigan Conference, Tom worked at Kellogg Company (2004-2011) as Senior Financial Analyst. Following his interest in personal finance, he joined Wells Fargo Advisors in 2012 as a Financial Advisor/Wealth Manager. In 2015, Tom accepted a call to the Wisconsin Conference as Treasurer/Business Manager for Wisconsin Academy. 
Tom is active in Pathfinder and Adventist Youth activities. He started the Adventist Student for Christ Fellowship at WMU, through which he connected with CAMPUS and GYC. He volunteered as Treasurer and Board Member for GYC (2005-2012) and later for AudioVerse (2010-2014).  
Tom is a Chartered Financial Consultant® (ChFC®) professional and a Certified Kingdom Advisor (CKA®). He enjoys reading, nature walks, traveling, photography, biking, camping, healthy living, and life management (coaching & mentoring).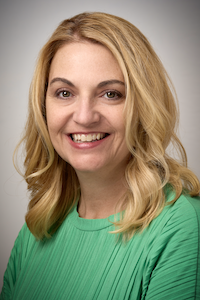 Deb Fitzpatrick serves as an assistant treasurer for the Michigan Conference.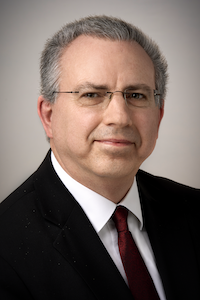 Jeffrey Cheeseman serves as an associate treasurer for the Michigan Conference.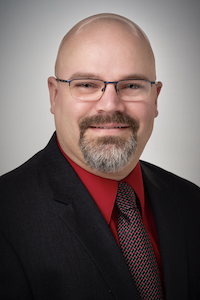 Brendan Mattson serves as an assistant treasurer for the Michigan Conference.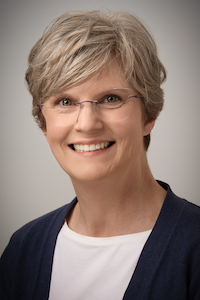 Jennifer Gardanier serves as assistant treasurer and oversees risk management.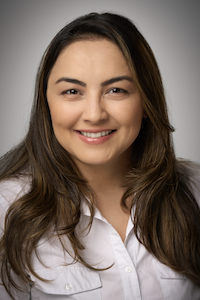 Vanessa Gusmao serves as an auditor for the Michigan conference.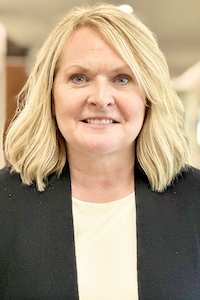 Brenda Nelson serves as an auditor for the Michigan conference. 
---
The three executive officers are the president, secretary, and treasurer.
The treasurer serves as the chief financial officer of the conference, its subsidiaries, and owned institutions. He provides financial management in the budgeting and operation of the conference. 
---
Resources
---
Please contact the following personnel for your Treasury needs:
Insurance/Property
Policy Changes for Property and General Liability Insurance: Mona Hickman
Certificate of Liability for Church/School Events: Mona Hickman
Workers Compensation: Jennifer Gardanier
Vehicle Title, Registration and Insurance Inquiries/Changes: Jennifer Gardanier
Properties (Churches, Schools, Community Service, Parsonages): Joel Nephew/Mona Hickman
Building Projects, Purchasing/Selling Properties, etc.: Joel Nephew/Mona Hickman
LURF Requests: Tom Owiti
General Treasury
Local Church/School Audits: Brenda Nelson/Vanessa Gusmao  Auditor List by Church
LUCIS Helpdesk: Brenda Nelson/Vanessa Gusmao
Billing Inquiries: Deb Fitzpatrick
Remittance Inquiries: Deb Fitzpatrick
Tuition Subsidy: Jennifer Gardanier
General Treasury Inquiries: Deb Fitzpatrick
Endowment Distributions: Jeff Cheeseman 
Payroll Check Inquiries: Jeff Cheeseman
Paylocity Helpdesk: Jennifer Gardanier
Conference Church Donation Inquiries: Jennifer Gardanier
Qualified Charitable Distributions and Stock Donation Inquiries: Jennifer Gardanier
Employee Moving Benefits: Jennifer Gardanier
Contacting Treasury: General Email
payroll@misda.org - Any payroll related questions or to submit timesheets
remittances@misda.org - For submitting your remittance reports or any related inquiries
treasury@misda.org - General/Billing questions for Treasury