Reformation Youth Tour
A small group of Michigan youth, led by Chad Bernard, Youth director for the Michigan Conference, traveled to Europe for a Reformation Tour, March 20-27, 2022. Pan de Vida, an international travel company, hosted the young people on the tour and the Conference offered a scholarship to all Michigan youth, significantly lowering the trip price.
The group, escorted by a guide, started off in Rome, visiting the Colosseum, Vatican Museum, and the Sistine Chapel. They then went to Florence and visited the Waldensian valley. The group saw where Paul was martyred, where Julius Caesar was assassinated, and walked through catacombs where early Christians hid. They stood on the square where 10,204 Roman guards were executed, one after the next, for refusing to deny their Lord.
Places like these impacted the group the most. A resounding theme woven throughout group discussion was the awe of seeing where ancient history took place.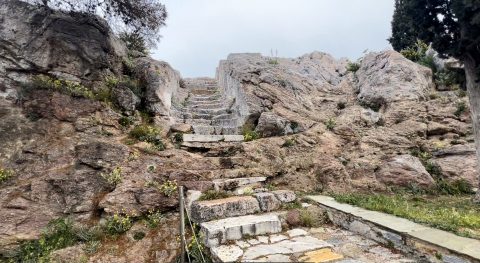 "It's a once in a lifetime experience," says Brockton Arms, 18. "Opportunities to see 2,500-year-old history don't pop up every day." Arms is right. Physically seeing where many defining moments in Christian history took place is a life-changing experience for anyone, young or old.
Emma Ringstaff shares that this was her dream trip. "The art galleries and architecture were breathtaking," she explains, "but most of all, I loved seeing that my faith has been alive for centuries. My faith was as real to people long ago as it is to me right now."
Taking youth (and adults!) on a tour like this shows them that the Bible isn't just a book of stories. It's about real people, who walked the same places we walk, who stood under the same trees that we stand under. All of it affirms and deepens one's faith.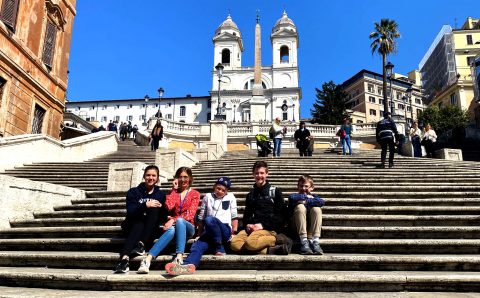 That's why Bernard wanted youth to be on this tour. "I want young people to see that their faith isn't a fairytale. It's real, it's life-changing," he says. Alex Winkler, 15, agrees. "Seeing [these places] in real life affirms your faith. You can see [the story] all around you and you can understand a bit more fully how it happened."
Bernard would like to keep these trips going from year to year. He's trying to coordinate a trip to Israel next year, although "it's not set in stone," he says. But wherever they end up going, the goal is the same: show youth that their faith is not just a story.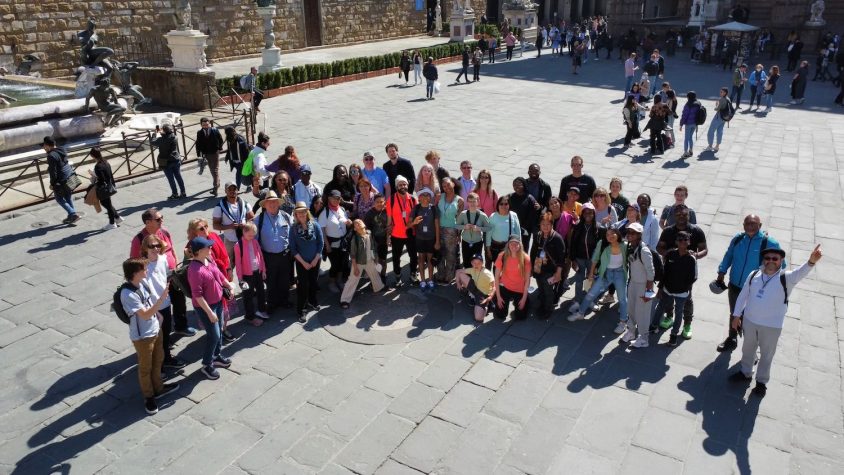 Sarah Canada, mother to Leah and Lily who participated in the tour, is thankful to Bernard for giving them the opportunity to visit places that they would have otherwise never had a chance to see. Her husband, David, says, "As parents, we want to do everything we can to help our kids love Jesus more and more. We're thankful to Pastor Chad for providing this wonderful opportunity for us to be able to take our kids to sites mentioned in the Bible and the Great Controversy. It's our desire that our youth will be better prepared to endure the struggles they'll meet in the end times and they'll be encouraged to press on, because they've heard the stories of those who went before them."
One of the highlights of the trip were the Waldensian caves, where participants saw firsthand the depths to which people were willing to go to spread the Word of God. Winkler comments that seeing the contrast between the elaborate Catholic churches and the simple valleys of the Waldensians was amazing. He also mentions that their tour guide was a direct descendant of the Waldensians, and was able to share unique stories with the group.
Arms adds that such a difference between Catholicism and the Waldensians made him realize what truly mattered in life. "Nowadays," he says, "all I worry about is school and getting A's and exams—you don't really stop and think about all the sacrifices being made, how their priorities were so much different. Seeing that was so impactful."
After the tour many of the youth said, "I would definitely encourage all of my friends to go!" So, no matter your age, sign up for the next Youth Tour! Keep an eye out for more details by checking misdayouth.org or the MISDA Youth Facebook page.