Refugee and Immigrant Ministries
With these large people groups comes a unique opportunity: instead of going to other countries, the mission field comes to us.
Michigan is a hub for immigrants and refugees. Dearborn is home to a large Arab population, a number of Burmese have resettled in Grand Rapids, and a cluster of Laotian refugees live in Holland. With these large people groups comes a unique opportunity: instead of going to other countries, the mission field comes to us. 
Pastor Bob Stewart, director of Immigrant and Refugee Ministries for the Michigan Conference, explains that some refugees are already Adventist and, due to translation challenges in some of the English-speaking churches, many have started their own branch Sabbath Schools and church groups.     
Terri Saelee, who directs Refugee Ministries for the North American Division, explains that much of what her ministry does is church planting. It involves more than a typical American church planting project, however, because refugees are new to the country, culture, and language. 
Although there are more needs and expectations, refugee and immigrant church plants are incredibly successful. "Growth," Saelee says, "is much more rapid than typical church planting." Members often send missionaries back to their home countries to witness and establish small groups. 
One Laotian woman was brought into the church in a refugee camp in Thailand, and not only is she involved in a church in Holland, but she started churches in Laos, too. The woman's name is Lamphai, and her story is interwoven with another Laotian's story: Saengthong (Saeng) Saengthip.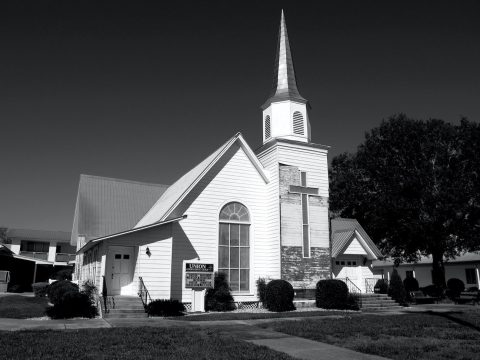 God Works in Mysterious Ways
Saeng came to the United States as a refugee from Laos in the 1990s. Saeng loved music and sports, and he met Cole Saelee, Terri Saelee's husband, on a basketball court. The Saelee's invited Saeng and a few other friends over to their apartment. Saeng was eleven years old. About a year and a half later, he joined the church. 
Saeng loved his church and felt at home there, but there was a deep longing for his people back in Laos. There was no church there at the time, and Saeng felt called to reach out to his people—not only in Laos but among the refugees in America. 
The Lord orchestrated events in Saeng's life, enabling him to attend Weimar academy. Saeng says, "As I attended Christian school and became move involved in ministry I became convinced that this what God wanted me to do." When Saeng graduated, he had "an intense feeling" that he should do ministry—and he wanted to go back to Weimar to finish his bachelor's degree. 
His parents had a different idea. They dreamed of their son going to medical school and becoming a doctor. Saeng explains that the custom among his people is for the youngest to take care of his or her parents, and, he says, "they wanted me to make something of myself… It was like their social security." 
In the end, Saeng chose the Lord's will over his parent's. His mother, angered by his decision, cried that she would kill herself rather than be dishonored. "Miracles," Saeng said, "did not happen in the way I thought they should." 
Saeng packed his bags, ready to leave for good, since his family vowed to disown him. He felt impressed to go say goodbye to his mother. His mother again, crying, explained that if he left, he couldn't come back. His mother did more than cry, however. She began vomiting. 
Saeng suddenly remembered how his mother had threated to commit suicide rather than be dishonored. She had overdosed on medication and was in the emergency room for two days. "If I had not obeyed [the Holy Spirit's impression], I think I would have lost my mom," Saeng says.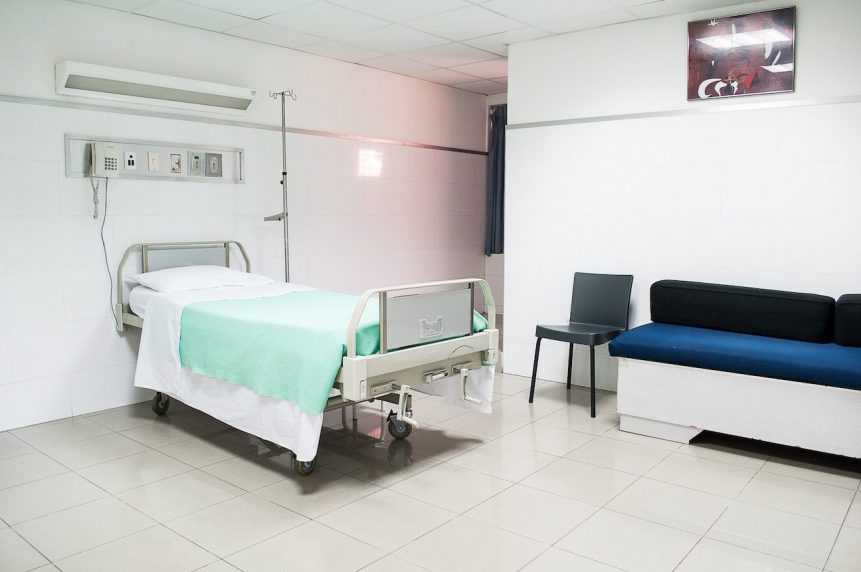 Saeng finished a four-year degree in just three years, and God called him back to Sacramento to serve as a pastor. While he was there, the Lord repaired his family relationships—his father, mother, and sister all chose to be baptized. 
In Sacramento, Saeng met Lamphai and her family. Lamphai and her family soon moved to Holland, Michigan, however. When Saeng was sent to Andrews, he visited the Laotian community in the area. He contacted Lamphai and her family—she and another family attended the English church, and they were even persuading another family to come! The group didn't quite understand everything that went on in the service, however. 
Saeng's heart was touched, and he spent the next three years commuting from Andrews to the church in Holland, determined to help. They started a group, and "the group grew and grew," Saeng says. "We had our own church service and once a month joined the English." Saeng also reports that the group "outgrew our classroom twice." 
Saeng's time in Michigan ended—but two years later, he felt called to come back to Michigan, so he resigned and returned to continue the church plant on his own. He started a media ministry for Laotians, not only the Laotians in America, but also for those in Laos. "We had so many interests from all over the world that we had to expand even more," Saeng says. 
Lamphai and her family were also involved with the ministry. Lamphai invited many families to church—families which are now part of the Laotian church in Holland, Michigan.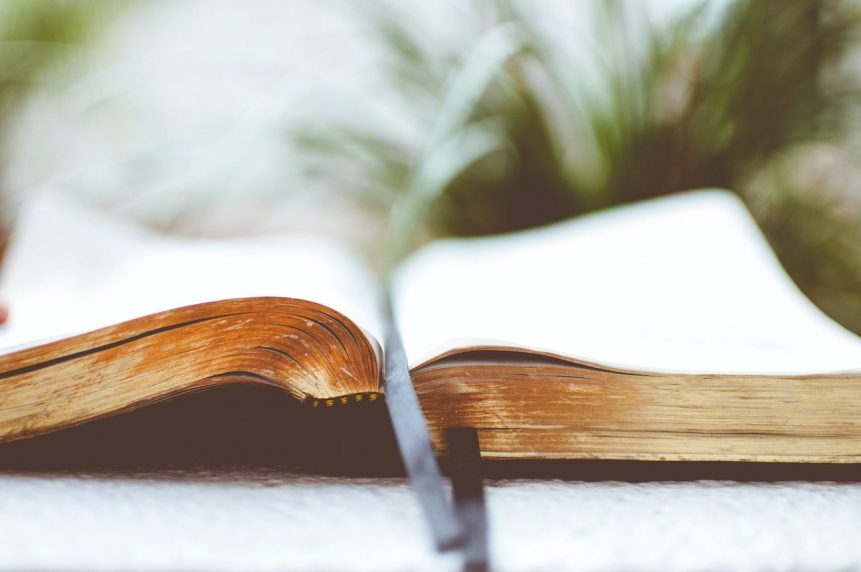 Lamphai's Story
Lamphai, like Saeng, was born in Laos. When communism took over, it was not safe for her family to be in the country. Her husband, Vuey, had been heavily involved with US troops, trying to keep communism from entering the country and when their efforts failed, they had to flee. In a refugee camp in Thailand, sponsored by Terri Saelee, they found and accepted the gospel. 
When Lamphai and her family arrived in the States, they landed in Sacramento, but they didn't stay long. There was no work nearby. When the family caught wind of work in Grand Island, Nebraska, Lamphai summed up her courage and took her new license in hand, ready to brave the thousands of miles between her and her new destination. 
However, when they made it to Grand Island, they discovered there were no longer jobs available. All positions had been filled. It was not the end of the road, though. The family had Laotian friends in Holland, Michigan—and an Adventist boat making company in Holland was hiring. 
She and her husband again took to the roads, caravanning towards Holland. The system worked well until the Chicago area, when Lamphai lost track of her husband, whom she was following. Lamphai was stuck, helpless, in the middle of the city. She did not have a cell phone. 
She and her children pulled off at a nearby gas station and prayed. She told Saelee that as soon as they opened their eyes after prayer, there was someone walking towards their car. Lamphai also told Saelee, "It's a good thing I didn't know then what I know now about the crime level in Chicago." 
When the man walked towards her she opened her window, he asked if she was looking for her husband, Vuey. As soon as the trucker said her husband's name, Lamphai assumed he had asked him to find her. She explained that yes, she had lost her husband, and the trucker asked her to follow him.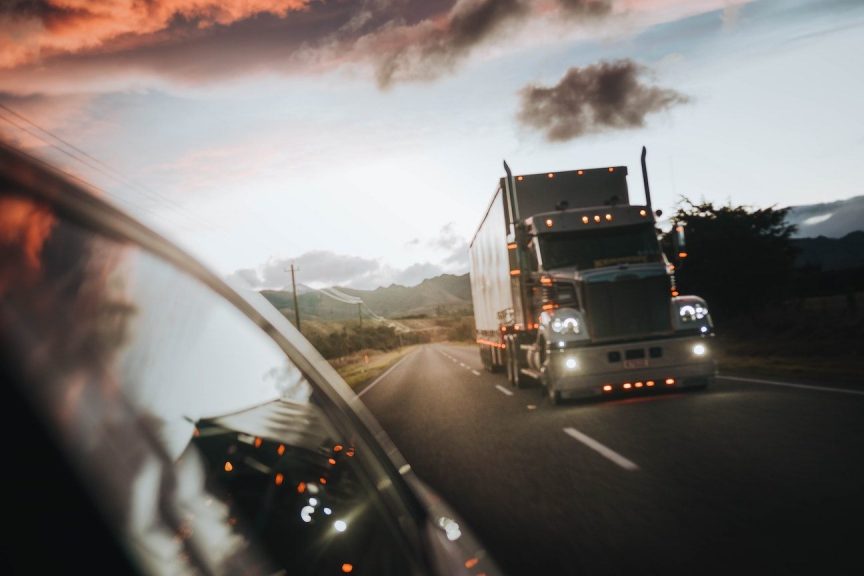 He climbed into his truck and she followed him from one freeway to the other until she saw her husband driving in front of them. She and her children turned to wave thank you, and, as she told Saelee, "the whole big rig was gone." Only later did she find out that her husband had not told anyone to go look for them. He had only prayed. 
They arrived in Holland, thanks to the mysterious trucker and their faithful prayers. The Adventists at the Holland church welcomed them, and there were jobs available. Lamphai and Vuey immediately began inviting friends to church—they had been leaders in the church at a refugee camp. However, the people they invited didn't speak English very well, so a separate room was provided so they could worship in their own language.
The group grew, and then Saeng, a young man who been a member of the youth group in Sacramento, showed up. Saelee credits Saeng with helping build at least two churches. 
Lamphai and Saeng are not related; They didn't know each other in Laos. But they share the same heart for ministry. Both Lamphai and Seang have done everything in their power to reach out to those around them, and both of them have seen the results of their work. 
There are many more like Seang and Lamphai, more who will take a leap of faith, traveling across the country to share their faith, and who will see the results of their work. Yes, there are many, and that includes you. Let Saeng's and Lamphai's stories inspire you work your hardest for the people around you, and trust in God to carry you through.