Winning the Battle Against Doubt
Some say February is the coldest month in Michigan, and I think they may be right. As a pastor, there was many a Sabbath when church leaders called me early, wondering if we should cancel services on account of the ice, bitter temperatures, or a freak blizzard. Yes, February is mighty unpredictable in these parts.
But, far away, in other climes, flowers bloom and zephyrs caress. 
Take Florida, for instance. As we speak, baseball enthusiasts from all over are making plans to gather for what's become known as Spring Training, set to take place later this month. Even my father loved in his later years to sit and watch a good game of baseball and would often talk of the good ol' days, when players were top-notch athletes, instead of million-dollar idols gathering money from commercials and endorsements. [Caveat: the older we get, the better things were.] 
Babe Ruth was one such legend. From humble, highly rambunctious beginnings in Maryland, where he learned to play baseball in a boys' home for delinquents, George Herman "Babe" Ruth rose steadily to greatness by sheer skill and incurable optimism. 
The story is still debated in some circles but, in the World Series of 1932, he pointed toward the center field bleachers and then proceeded to blast the ball out of the park at that very spot. After the game a sportswriter asked, "Babe, what if you missed? What if you failed?" "You know," Babe said, "I never thought of that."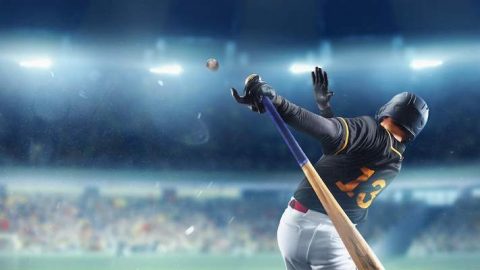 "I never thought of that"–no room for doubt, disbelief, or uncertainty in his mind. What about you? The opposite of doubt is faith, trust, confidence. Doubt is a fearful foe. An adversary that once submitted to is very hard to get rid of. Doubt is a tyrant of such extreme strength that it is almost impossible to be freed from his grasp. Doubt comes in many shapes and sizes, flavors, and colors, but in the end, it always leads us to the same place, despair. Doubt, if left to control our thoughts, will lead us to complete hopelessness.
This reminds me of that great allegory written by John Bunyan while imprisoned in the Bedford County jail for his faith, Pilgrim's Progress. In the story, Christian and his traveling companion, Hopeful, decided that the straight and narrow way had become too difficult. So, they left the narrow way over a stile in the fence to a pathway that looked easier to travel and more pleasant to their feet, but the problem was it placed them firmly in the land of doubt.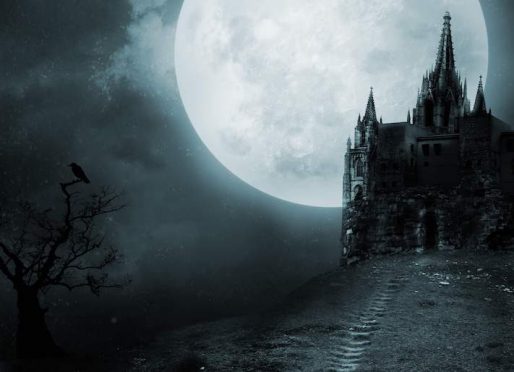 Eventually they found themselves in the grip of a giant named Despair who placed them in Doubting Castle's dungeon where they were tortured and brought to complete despair, in the hope that they would become so hopeless that they took their own lives. Only after Christian remembered the key of promise given him earlier on his journey and they decided to put their whole trust in it, did they escape from the dungeon of doubt and Giant Despair and get back on the narrow way that leads to life.
It is the same with each of us. If we start to distrust God's Word; His leading in our past history; His directions for the future; or when our pathway becomes difficult and tiresome, we also will become prisoners of despair. If we doubt Christ's ability to accomplish what He says He will do for us and in us, then we will become completely imprisoned in uncertainty.
If God is who the Scriptures say He is, then all His promises are true, as true as if they have already come about. What of 1 John 1:9 . . .  "If we confess our sins, He is faithful and just to forgive us our sins and to cleanse us from all unrighteousness." Is it true? "Yes" you say. How do you know it is? Isn't it by faith? Yes, by the simple faith of a child, we believe what He says and then move forward trusting in His power to subdue all things. It is not because it makes us "feel" good that makes it true, it is because God says it that makes it true. 
What about Hebrews 4:14-16? "Seeing then that we have a great High Priest who has passed through the heavens, Jesus the Son of God, let us hold fast our confession. 
For we do not have a High Priest who cannot sympathize with our weaknesses, but was in all points tempted as we are, yet without sin. Let us therefore come boldly to the throne of grace, that we may obtain mercy and find grace to help in time of need." True or not? Absolutely true! We act upon this promise because God said we can.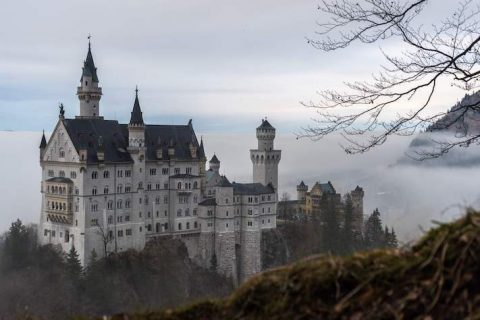 What about John 14:1-3? "Let not your heart be troubled; you believe in God, believe also in Me. In My Father's house are many mansions; if it were not so, I would have told you. I go to prepare a place for you. And if I go and prepare a place for you, I will come again and receive you to Myself; that where I am, there you may be also." True? Trustworthy? For sure, without a doubt! And thus we call Jesus' return the "blessed hope."
The list goes on. All promises are given to us by the One who cannot lie. It is up to us to either be filled with optimism and confidence that these promises of the Bible are true and trustworthy, backed by the power of the Almighty, or doubt that they are true—doubt that the promises of victory are really for me.
In a day and time when we scratch our heads wondering who and what we can trust, Solomon says in Proverbs 25:19, "Confidence in an unfaithful man in time of trouble is like a bad tooth and a foot out of joint," and David adds this in Psalm 146:3: "Do not put your trust in princes, nor in a son of man, in whom there is no help." So, putting our confidence in humanity is faulty at best and honestly, trusting in yourself is not much better.
On the other hand, Psalm 118:9 tells where to put our confidence, "It is better to trust in the Lord than to put confidence in princes," and in Proverbs 3:26 we read, "For the Lord will be your confidence, and will keep your foot from being caught." Proverbs 14:16 says, "In the fear of the Lord there is strong confidence, and His children will have a place of refuge."
So when it comes to being a faithful steward of the resources God has placed in your hands, will you simply believe what God says or will you question His ability to do as He said and choose a different path, the path of doubt? 
Who do you believe in a world of lies? The media? Politicians? The father of lies, Satan, or the Father of Truth? I beseech you to put your confidence not in men, not in your own feelings, education or life experience. Put your confidence in the One that will never let you down and will always be faithful and true. Put your trust in Christ Jesus and His word!
As we stand in this our great day of reckoning, know that we can stand before the world and point confidently to the Word of God with all confidence.
Friends, like Babe Ruth, we can stand with complete confidence and point with certainty, not to the bleacher of a ballpark, but to the constellation of Orion in the night sky and say that, as we trust in Christ Jesus and His word, on that great day when Jesus returns, He will take us there!