The Foundation of Worship (Part 1)
The center piece of the Great Controversy is worship. What is worship? Some may think of worship as some activity carried out at church or some other place. It's true that we corporately come together to worship and may privately go to a quiet place to have personal time with God, but worship is more than just an activity.   
When Jesus started His ministry, He went to a secluded place to pray. Satan followed Him there and confronted Him with three powerful temptations. Satan's strategy was to question Jesus' identity and try to get Him to prove who He was by using divine power, independent of His heavenly Father. As a human, Jesus submittedHimself to the limitations of humanity and was dependent on the will of God. 
Satan knew Jesus hadn't eaten for 40 days and needed food to stay alive. So, his first temptation focused on getting Jesus to use His divine power to do what humans cannot do to provide for an essential need–use divinity to convert stones to bread. His second temptation centered around presumption and misusing and misapplying scripture to deviate from God's purposes. But his third temptation unmasked the real issue in the Great Controversy–worship–and showed the connection between all three of Satan's attempts to get Jesus to fail. Jesus' response was, "Away with you Satan! For it is written, you shall worship the Lord your God and Him only you shall serve"(Matt. 4:10).
The devil hasn't given up on his attempt to usurp worship from God. He wasn't successful with Jesus, but he has been very successful with the rest of us on earth.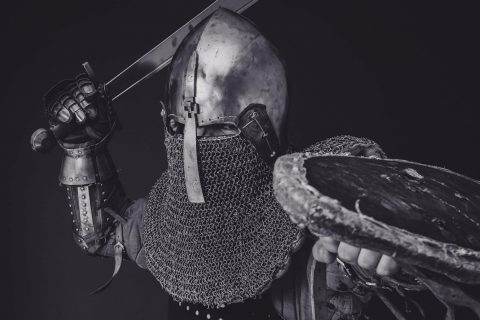 The Bible tells us that the last final battle of this world will be over worship.  The third angel of Revelation 14 gives the warning "... do not worship the beast or his image." Very few would knowingly worship, so Satan must dupe people into it. He is even now doing all he can to set us up to fall into, or keep us in, his trap of deception. The first angel gives the formula for true worship. "Fear God, give glory to Him..." because... "the hour of His judgment is come...and WORSHIP HIM...who made..." (emphasis supplied).
To fear God involves understanding our relationship to God as Creator, Lord, and Savior. As we experience the love of God in salvation, we surrender ourselves to Him. Reverence leads to a desire to obey God. Irreverence is a disregard for God's authority and leads to disobedience. Giving glory, or living for Him, involves cooperating with Him to remove the rebellion and restore in us the character of God.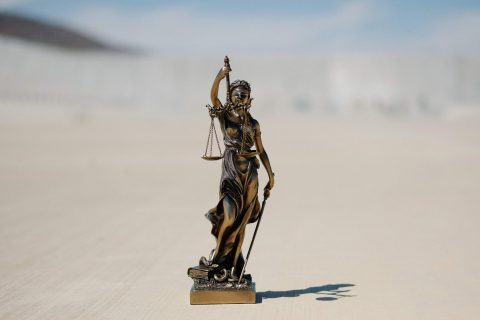 In this last message, God inserts a sense of urgency with the words, "because the hour of His judgment is come." Sin separates us from God. The time and opportunity for that barrier of sin to be removed is about to come to an end. Satan and his angels are not going to be destroyed merely because of their rebellion. They will be destroyed because they rejected the mercy of God which allows forgiveness and change of heart. Their door of opportunity has closed. Jesus clearly warned that it's possible to close the door of mercy prematurely by death or by rejecting the Holy Spirit. The Bible teaches that soon Jesus will finish His work as High Priest, and when He does the process of removing sin will end. This will leave all those with sin to perish with the devil and his angels in the final destruction of the world.
The core and foundation of worship is love for God. Reverence is the highest form of love we can give God. 
Paul puts it this way, "I urge you therefore, brethren, by the mercies of God (opportunity for salvation), that you present your bodies a living and holy sacrifice, acceptable to God, which is your spiritual service of worship"(Rom. 12:1, NASB). To present your bodies a living sacrifice involves fearing God (reverence) and giving glory(submission) to Him. True worship involves the giving of our entire self, our thoughts, and emotions, to God's use. All of life is an act of submission–an act of worship. This one act identifies who's side we are on–Christ's or Satan's.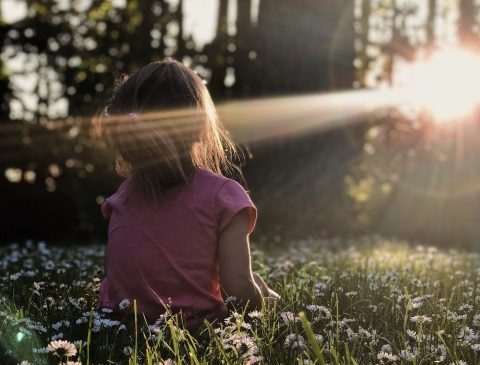 How? Paul explains that our lives are an expression of our worship when he says, "And do not be conformed to this world but be transformed by the renewing of your mind, that you may prove what the will of God is, that which is good and acceptable and perfect" (Rom. 12:2). Christian lifestyle and behavior all become a living demonstration of our worship. That means that dress, adornment, entertainment, music, diet, finances, etc. are all expressions of worship and point to the God or god of our choosing. 
John warned, "Do not love the world or the things in the world. If anyone loves the world, the love of the Father is not in him. For all that is in the world – the lust of the flesh, the lust of the eyes, and the pride of life – is not of the Father but is of the world" (1 John 2:15, 16).
Lifestyle and behavior issues is where theology and religion meet reality. So, it is not surprising that this is where we all become bogged down in the battle of surrendering self to God. Our only hope for victory here is in submission for when we do the Bible promises, "It is God who works in us to will and do of His good pleasure"(Phil. 2:13).
Jesus shared some important insights on worship with the Samaritan woman at the well. "True worshipers," He said, "will worship the Father in spirit and truth, for the Father is seeking such to worship Him" (John 4:23, 24). Then He said God is "Spirit." As an infinite spirit being, God is not subject to the same limitations as finite material beings, and is not so much concerned with visible places and forms of worship as He is with the spirit in which men worship Him. It's not where but how one worships that counts. God can read the content and motives of the heart. He is looking for those who will worship Him in spirit and truth.
To worship in "spirit and truth" means to have an attitude of reverence, and in all sincerity and with the highest faculties of the mind and emotions, apply the principles of truth to the heart. Without that all other expressions of worship are false. 
With the Holy Spirit's help we must learn the principles of truth from Scripture and, by applying them in our lives, He will bring us into harmony with God. True worship appeals to the higher nature, the reasoning power of the brain, and is principle-based. False worship appeals to the lower nature, the seat of emotions and feelings. It's adulterated by selfishness and resonates with our own carnal feelings and emotions. 
Satan tries to numb the mind and appeal to the emotions, then get us to break God's laws by seducing and enticing our carnal desires–all the while trying to make us think we are following God. Jesus was referring to this type of worship when He said, "These people draw near to Me with their mouth, and honor Me with their lips, but their heart is far from Me. In vain do they worship Me, teaching as doctrines the commandments of men" (Matt. 15:8, 9).
There are many components to private and corporate worship: singing, praising, preaching, praying, giving, etc. But without reverence and submission, one is only going through the motions. The foundation of true worship is a reverent love so strong you will obey and honor God. God is looking for those who will worship Him in spirit and truth...has He found that in us?