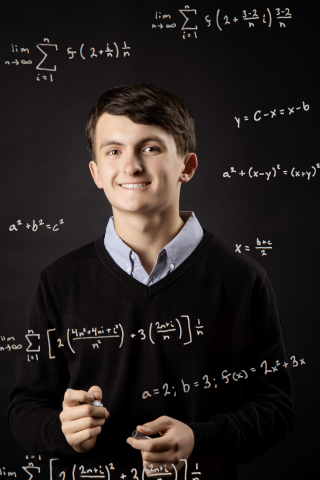 This year's senior class president is David Randall. Whether it's playing the double bass for special music or the piano for chapel, David's musical gifts have been such a blessing on campus. Besides his position of class president, David served as pastor for both the Aerokhanas gymnastics team and the National Honor Society. He has also been a leader in the boy's dorm as a resident assistant (RA), and Guy's Club pastor. David plans to pursue a major in Computer Science and a minor in Mathematics. He believes that GLAA has given him many opportunities to do things outside of his comfort zone, meet more people, and make his relationship with God more his own. He says, "Everyone can find a place at GLAA, as well as in life in general. Even if you don't know what it is yet, you're going to find that there's always something that only you can do."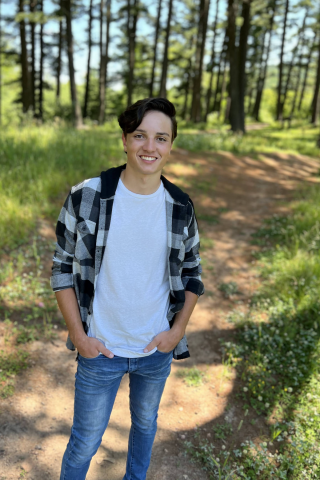 If you're looking for someone who is a great leader, look no further than senior class vice president, Nathan Pierce. Nathan has had a huge impact not only in his class, but also in the boy's dorm as an RA, Flame Keepers (a student led Bible study) leader, and Guy's Club treasurer. He's also served the Aerokhanas gymnastics team by being their Guy's Programs director and he is an inducted member of the National Honor Society. Nathan plans to use his experience as he explores and goes on adventures next year while he has the opportunity. He says that GLAA has helped him to grow academically, spiritually, and has helped him develop his leadership skills. Nathan would also like say thank you "to the amazing staff members who put themselves aside and put their focus on the students."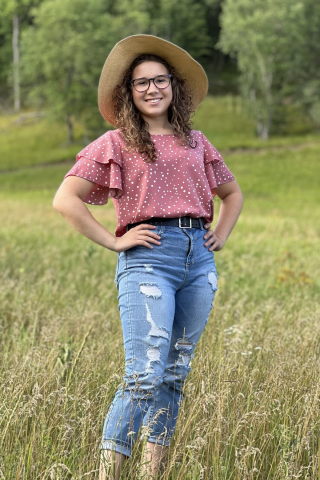 Witty and sweet, Lucia Messersmith hails from Michigan's Upper Peninsula. Although she has only been here two years, Lucia is a motherly figure in the girl's dorm where she has served as an RA and the leader of Flame Keepers. She has also served as pastor for the senior class, and she's an inducted member of the National Honor Society. After graduation, Lucia plans to take a gap year, then pursue an associate degree in midwifery at Midwest Maternal Childbirth Institute in Wisconsin. Lucia says that GLAA has helped her with time management, discover who she is outside of her community, and develop as a leader.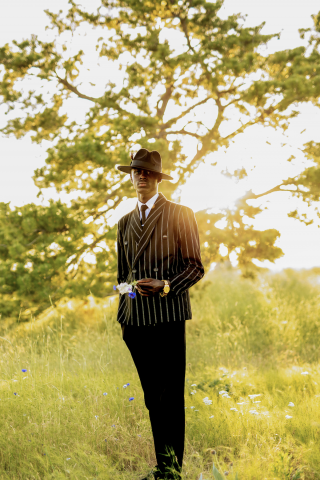 With a fun and gentle personality, Abel Dushimimana is a friend to everyone. Abel is truly a spiritual leader on the GLAA campus. He helped organize programs and activities for events like Week of Prayer and Bible Camp. He loves to sing praises to God in his native language of Kinyarwanda and has been involved in many special musics with his friends. Abel is the secretary of the senior class but also served as a Flame Keeper leader in the boy's dorm. He plans to attend Southern Adventist University and major in Business Management and Human Resources. Abel says, "GLAA helped me discover my true self and helped me grow closer to my Heavenly Father."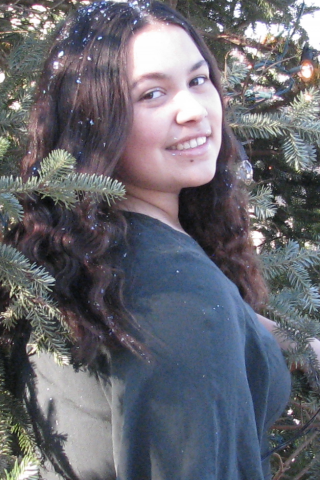 India Thomson is the president of the National Honor Society (NHS) at GLAA. Sweet but with a no-nonsense attitude, India is someone who stands for what she believes in. She's served the girl's dorm in many ways as an RA, Flame Keeper leader, and dorm pastor. India shares a worship thought in dorm worship every Monday and has been a blessing to so many girls. After graduation, India plans to attend Southern Adventist University and study education. She says that GLAA has helped her become more independent and helped grow her faith through special musics and class weekends. India says, "GLAA has given me memories and friends that I will cherish forever."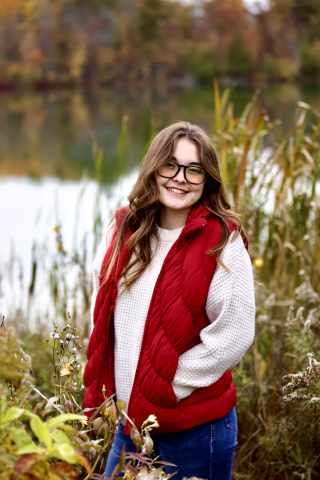 With a laugh that can put a smile on anyone's face and a strong work ethic, Morgan Stahl is one of a kind. She is a four-year senior who served as class Public Relations officer her freshman year and class president her sophomore year. She served in the girl's dorm as an RA and as Girl's Club vice president her junior year. She is also an NHS member. This year, she was asked to be Girl's Captain for the Aerokhanas gymnastics team, and she went above and beyond the call of duty. Morgan plans to attend Southern Adventist University and pursue a degree in Nursing. She says, "GLAA helped shift my life so much. I've grown spiritually, mentally, and physically. If I had not come here, my life would be completely different, and not in a positive way. GLAA has truly changed me for the better and I wouldn't have asked for anything different."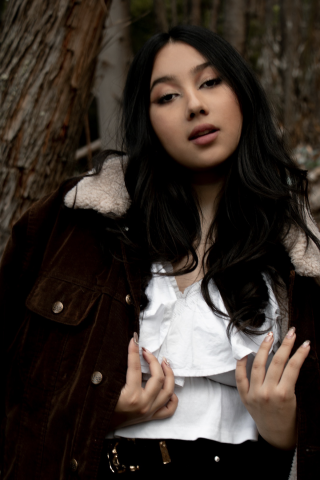 Sara Sanchez comes all the way from the country of Columbia. Beautiful inside and out, Sara has a creativity and determination that has been such a blessing on the GLAA campus. Whether it's painting a mural for the Senior Class of 2023 or serving as Girls Club Sergeant-at-Arms, Sara puts everything into her work. After graduation, she plans to return to Columbia where she'll major in Communications and Journalism. Sara says that despite the huge change of leaving her country to come to GLAA, it's one of the best decisions she's made. It helped her improve in handling responsibilities, showed her that change can be a good thing, and helped her grow in her relationship with God.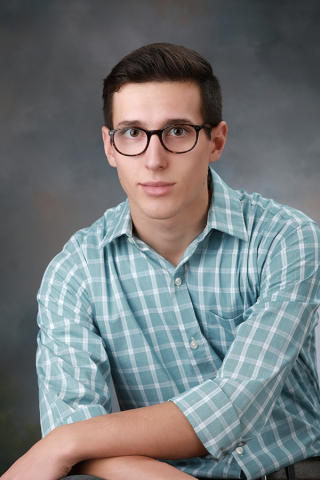 Quiet and thoughtful, Benjamin Beardsley is always ready and willing to serve. He joined the GLAA family as a junior after being homeschooled for most of his life. This year, Ben served as treasurer for the Student Association which meant he helped plan events such as the banquet, a student-led Week of Prayer, fundraising activities, and many other fun events. After graduation, Ben plans to study Heavy Equipment Service Technology at Ferris State University. When asked how he feels GLAA has helped him grow, Ben shared, "It has given me a social life that I would not have had the opportunity to have if I had not come. I have made friendships that will last a lifetime. GLAA has allowed me to learn how to be a servant to others."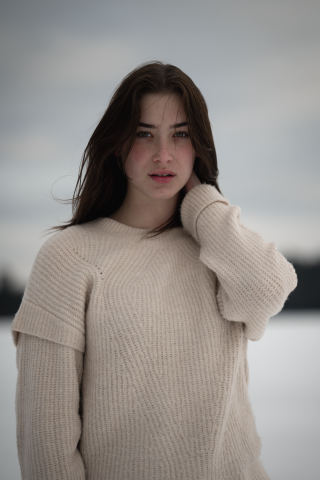 Witty and daring, Ava Stevenson is always up for a challenge. She joined the GLAA family as a junior after leaving her home state of Massachusetts. Whether it's serving as Sergeant-at-Arms for the senior class, or as Girl's Club Sports Coordinator, Ava always approaches the task at hand with creativity and a willingness that is greatly appreciated. She plans to attend Southern Adventist University where she wants to major in Marketing. Ava says "I think my time at GLAA has really helped me become myself, outgoing, funny, and willing to try new things. I have really come out of my shell since first being here. I have also made many new friendships and new bonds for life as well as learned so much."